Veni, vidi, vici. Fiber of the Universe vince il NRAO image contest
Sul blog del VisitLab non si fa in tempo a parlare di un progetto che subito questo vince un premio. E che premio!
Il video Radio Relics in Galaxy Clusters — Collisions — Simulations & VLA, creato nell'ambito del progetto FIBER OF THE UNIVERSE, è arrivato primo al concorso bandito dal National Radio Astronomy Observatory (NRAO).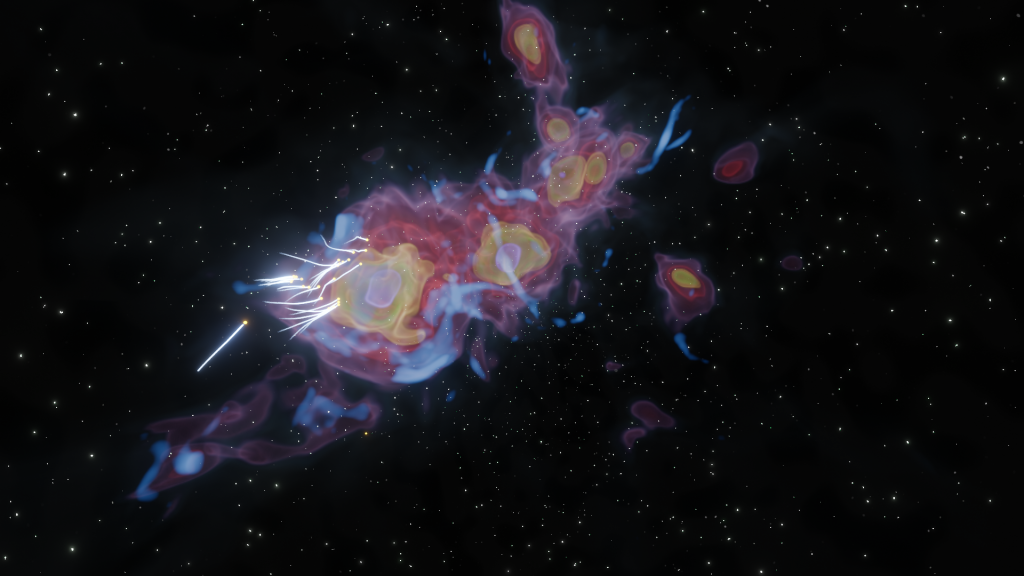 Proprio un bel riconoscimento, meritatissimo dopo le tante notti in bianco trascorse dai nostri a cuocere caldarroste sui computer che renderizzavano galassie come se non ci fosse un domani.